Team Ireland has been crowned best butchers at the prestigious 2018 World Butchers' Challenge (WBC), held in the Titanic Exhibition Centre, Belfast in March. 
The event attracted 250 butchers from around the globe, including twelve global teams from Ireland, France, Germany, Spain, Great Britain, South Africa, Bulgaria, Brazil, USA, Greece, Australia and New Zealand. Six butchers from across Ireland teamed together to showcase the best of the island's butchery skills with creative uses of the beef, lamb and pork products.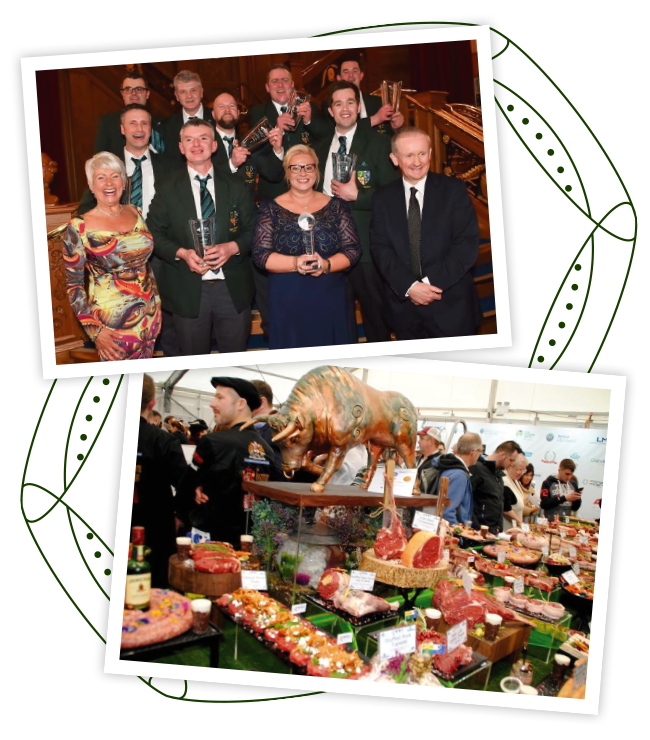 The team had been training for the competition for almost 18 months and as team captain, Garrett was, "beyond delighted to have won the award – the first time that the World Butchers' Challenge has ever been held here". Among the awards, Team Ireland won best pork product and best beef sausage, re-establishing Ireland's 'food island' reputation globally.